The Ferris Wheel, an amusement ride for insolvency practitioners consisting of a large upright rotating wheel having suspended seats that remain in a horizontal position as the wheel revolves and companies are financially raped to the detriment of company creditors and members!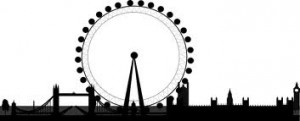 http://lexisweb.co.uk/cases/2001/april/secretary-of-state-for-trade-and-industry-v-crane-and-another
Insolvency fees report falls short of radical solutions
8 November 1998
 By Linda Tsang
Mr Justice Ferris's long-awaited report on insolvency fees has stopped short of imposing radical changes on the insolvency profession.
Judge Ferris was tasked with setting up a working party to look at the issue after mounting public and judicial concern at the level of fees charged in insolvencies – sometimes taking up nearly all the money recovered for creditors.
Judge Ferris has decided not to force liquidators and their lawyers to fix their fees in advance as a percentage of assets recovered.
He has also held back from allowing liquidators' fees to be taxed, except in complex cases and only when liquidators are court-appointed.
But he does recommend that "value achieved" by the liquidators should be rewarded, rather than just the time recorded.
He also calls for the formula which the courts currently use for provisional liquidators to be extended to all liquidations so that universal standards apply.
However, the formula is vaguely worded and complex, stating that the courts should have regard to several factors including time spent, the complexity of the case, the effectiveness of performance and the value and nature of the property dealt with.
Judge Ferris also suggests that conditional fees could be appropriate in certain cases or tasks within cases.
Chris Mallon, of City firm Biddle, said: "Mr Justice Ferris's working party is going the right way, but the question of value in any professional services sector is very hard to quantify.
"However, the report recognises that there are cases where high costs are justified because liquidators have gone out to recover the funds, and also recognises that where risks are taken, the risk-takers should be paid."
The ringing words of Mr Justice Ferris in Mirror Group Newspapers v Maxwell & others (1998) BCC324 concerning the fees of the receivers sent a chill wind through the offices of all professionals dealing with insolvency work.
In the Maxwell case, the receivers took in about £1.67m and had costs, including legal costs, of some £1.63m. Mr Justice Ferris said: "If the amounts claimed are allowed in full, this receivership will have produced substantial rewards for the receivers and their lawyers and nothing at all for the creditors of the estate."
Justice Ferris said he found it shameful that the Chief Taxing Master approved over 99 per cent of the remuneration applied for by the receivers.
Into this troubled picture there now enters the case of Hawk Insurance Company (in provisional liquidation). In this case, Mr Justice Evans-Lombe, who gave judgment on 13 January 1999, applied his mind to an application by a provisional liquidator for approval of its remuneration and disbursements pursuant to Rule 4.30.
The judge made it clear that he would be paying regard to the principles enunciated in the Maxwell case and the findings of Justice Ferris's working party on the remuneration of office holders. The judge then said that he would have to pay particular regard to whether or not the level of remuneration and disbursement had been approved by the informal creditors committee. He gave particular weight to evidence from an individual experienced in sitting on such informal creditors committees as to the general level and reasonableness of fees and disbursements charged by provisional liquidators.
There is also a lot of dispute over office holders' costs. Sometimes the disputes are between receivers and subsequent liquidators, but more often they are between creditors, their representatives and the office holder himself. Lawyers would be well advised in the current climate of dispute concerning insolvency practitioners' costs to ensure that their own insolvency practitioner clients are keeping appropriate records.
If solicitors are acting for creditors or others who wish to challenge costs, then the past inadequacies of insolvency practitioners and their record-keeping could be fertile ground for litigation. Askevin (c) 2014